12 Years a Slave was filmed in New Orleans in the United States of America.
Locations
Felicity Plantation
Scene where Solomon Northup builds a garden house on the grounds of the plantation of his sadistic and violent owner Epps.
Scene was shot Felicity is a sister plantation to St. Joseph Plantation and was built around 1846 (or 1850) by Valcour Aime as a wedding gift to his daughter, Felicite Emma, and her spouse, Septime Fortier, who was also her cousin.

How to get to the spot
Felicite Road, Vacherie, Louisiana 70090, USA
GPS: 30.005449, -90.765331
go to map
Real
In movie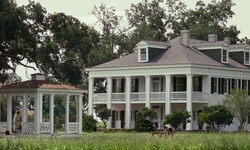 Bocage Plantation
Scene where Patsey visits mistress Shaw at the neighbouring plantation. Solomon Northup comes to pick her up.
Scene was shot Considered the best and most original interpretation of American Greek Revival architecture in the nation, Bocage is a historic treasure not to be missed. Steeped in history with ties to Christopher Columbus and the early colonization of America, the magnificent mansion was designed by famous architect James Dakin and built in 1837.

How to get to the spot
39050 Highway 942, Darrow, Louisiana 70725, USA
GPS: 30.123607, -90.955295
go to map
Real
In movie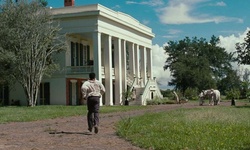 Magnolia Plantation
Scene where The home of William Ford, the man who buys Solomon Northup before he has to sell him to the sadistic Edwin Epps.
Scene was shot Magnolia Plantation is one of the oldest plantations in the southern part of the USA. The plantation was founded in 1676. It is listed in the National Register of Historic Places.

How to get to the spot
3550 Ashley River Rd, Charleston, South Carolina 29414, USA
GPS: 32.876469, -80.083385
go to map
Real
In movie