Movie was filmed in Hawaii, Ganalulu Island, USA
Locations
Road
-
Scene where Henry Roth makes up all sorts of meetings.
Scene was shot where he is tied up in a pickup truck was filmed in the Kualoa Natural Park. Kualoa is a 4,000-acre private nature reserve and cattle ranch, and a popular tourist attraction and filming location on the windward coast of Oahu, Hawaii. It is located approximately 24 miles from Honolulu and 32 miles from Haleiwa. The ranch is made up of 3 valleys: Kaaawa Valley, Kualoa Valley, and Hakipuu Valley.

On the map

Timing: None
GPS: 21.530209129343717, -157.85491882043715
Real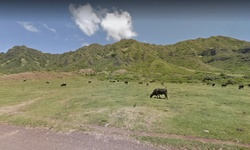 In movie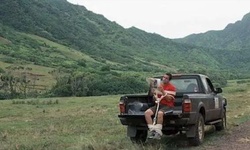 Cave on the beach
36000 E Pacific Coast Hwy, Malibu, CA 90265, USA
Scene where Henry and Lucy spend one of their romantic encounters
Scene was shot on the beach by Leo Carrillo. Leo Carrillo is a 2 kilometers beach for swimming, surfing, windsurfing, and beach rowing. The beach also has tidal pools, coastal caves and reefs.

On the map

Timing: None
GPS: 34.043502451521164, -118.93699736134377
Real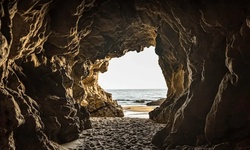 In movie