Where was
Escape from Pretoria

filmed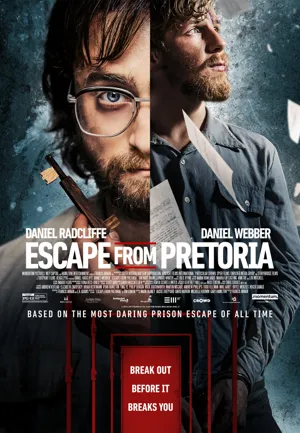 Escape from Pretoria was filmed in Adelaide, Australia.
Locations
205 Pirie Street
205 Pirie St Adelaide SA 5000 Australia
Scene where Tim Jenkins places a bag with pamphlets on the street.
Scene was shot Pirie Street is a road on the east side of the centre of Adelaide. It runs east-west, between East Terrace and King William Street. After crossing King William Street, it continues as Waymouth Street. It forms the southern boundary of Hindmarsh Square which is in the centre of the north-east quadrant of the city centre. Pirie Street was named after Sir John Pirie, Lord Mayor of London, England and a founding director of the South Australian Company Filming on Pirie street took place in March 2019. 'We took posession of the main street in Adelaide at 6pm the night before our shoot date, and set about transforming it into Cape Town,' Jackie Sheppard tells KFTV. This included putting in coin operated parking meters, old cars with South African number plates, changing the street signs and shop fronts.

On the map

Timing: None
GPS: ['-34.9254302978516', '138.607513427734']
Real
In movie
Adelaide Gaol
18 Gaol Rd, Thebarton, Adelaide SA 5031, Australia
Scene where Tim Jenkin arrives at the prison
Scene was shot Adelaide Gaol was an Australian prison located in the Park Lands of Adelaide, in the state of South Australia. The gaol was the first permanent one in South Australia and operated from 1841 until 1988. The Gaol is one of the two oldest buildings still standing in South Australia, the other being Government House which was built at the same time. The prison is now a museum, tourist attraction and function centre. The Gaol is open for self-guided tours 7 days a week from 10am to 4pm (last entry 3pm). Ghost tours also operate at night. Daniel Radcliffe was spotted in character while filming in march 2019 looking dirty and dishevelled as he was led into the old Adelaide Gaol, which has been transformed into Pretoria prison for filming.

On the map

Timing: None
GPS: ['-34.9177703857422', '138.584899902344']
Real
In movie