Where was
Glass Onion: A Knives Out Mystery

filmed
Glass Onion: A Knives Out Mystery was filmed in Greece, Serbia and United States of America.
Locations
Spetses Harbour
Anargirou, Spetses 180 50, Greece
Scene where Guests meet at the pier and then board the yacht.
Scene was shot Harbour of Spetses. Spetses is a historic island at the entrance of the Argolic Bay. The island belongs to the Argo-Saronic island group. The capital Spetses is located on the northeast coast of the island. The island has about 4000 permanent residents.

On the map

Timing: 00:14:20
GPS: 37.2698822021484, 23.1546840667725
Real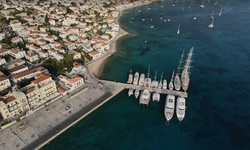 In movie
Glass Onion House
Agios Panteleimonas, Kranidi 213 00, Greece
Scene where Guest arriving to glass onion - big mansion on the desert island
Scene was shot on the Villa 20. The movie's director Rian Johnson discovered Villa 20 on a scouting trip. he instantly decided to use it for the film. The cast and their families also stayed there for the shoot, in a situation Johnson described as "a summer vacation where we also made a movie".

On the map

Timing: 00:23:40
GPS: 37.3703575134277, 23.1164016723633
Real
In movie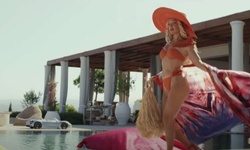 Claire Debella mansion
62 Rye Ridge Rd, Harrison, NY 10528, USA
Scene where Claire prepaire for live video translation.
Scene was shot in a seven-bedroom house boasting about 9,000 square feet, located in the Sterling Ridge neighborhood of Harrison, NY. Built in 1940, this spacious mansion has an estimated market price of six million dollars.

On the map

Timing: 00:00:40
GPS: 40.992316471348396, -73.72015908924185
Real
In movie