The Gentlemen makes good use of London for the majority of filming including the Tate Modern and an estate where the chase happens to get some phone evidence from the youths. Filming also takes place further out at country estates Basildon Park and Loseley Park.
Locations
Mail Boxes Etc
Scene where The security box place that Fletcher uses to stash his evidence.
Scene was shot Mail Boxes Etc is a post, parcel & print centre in Ealing London.

How to get to the spot
4 Spring Bridge Rd, Ealing, London W5 2AA, UK
GPS: 51.5139198303223, -0.30455619096756
go to map
Real
In movie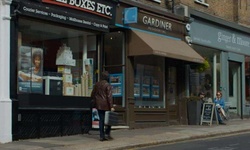 Stoke Court
Scene where Ray's house where he talks to Fletcher
Scene was shot None

How to get to the spot
Stoke Court, Stoke Ct Dr, Stoke Poges, Slough SL2 4SY, UK
GPS: 51.5480804443359, -0.592425167560577
go to map
Real
In movie
Annabel's - Rose Room and Elephant Room
Scene where The location at which Mickey Meets with Matthew after his farm has been raided. Matthew gives Mickey a "paper weight" as a gift.
Scene was shot In 2018, Annabel's opened the doors to its much-anticipated new home, a Grade I listed Georgian mansion house at 46 Berkeley Square for Members to work, dine and entertain. The original Annabel's opened in 1963 at 44 Berkeley Square. Over five decades The Club has earned a global reputation with an exclusive clientele, including the Prince of Wales, US President Richard Nixon, Aristotle Onassis and Frank Sinatra.

How to get to the spot
46 Berkeley Square, Mayfair, London W1J 5AT, UK
GPS: 51.509147644043, -0.146336197853088
go to map
Real
In movie
Longcross Film Studios
Scene where The business park where Rosalind garage is located.
Scene was shot Longcross Film Studios was established in January 2006. Many blockbuster films were produced here. Its stages and facilities has over 200 acres of backlot space. The unit where Rosalinds garage was filmed is located at the Longcross Film Studio (opposite BGI supplies).

How to get to the spot
None
GPS: 51.3816375732422, -0.594604015350342
go to map
Real
In movie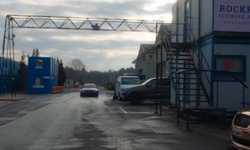 Wrotham Park
Scene where One of the estates shown as Mickey describes his operation to Matthew while driving in the Land Rover to one of his farms.
Scene was shot Wrotham Park is a neo-Palladian English country house in Hertfordshire, just 30 minutes from central London, surrounded by 300 acres of parkland, set in the midst of 2,500 acres. Wrotham Park was used for various movies as a filming location like Bridget Jones's Diary and Kingsman: The Secret Service.

How to get to the spot
Potters Bar, Barnet EN5 4SB, UK
GPS: 51.6773147583008, -0.196412190794945
go to map
Real
In movie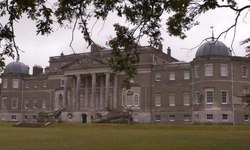 Repton Boxing Club
Scene where The gym where the coach trains the toddlers.
Scene was shot The Repton Boxing Club is housed in an atmospheric former Victorian Bath House. Over the years the club as been the home to well over 500 Champions. The Club Boxing team competes throughout the year at various events both in the UK and abroad, while the venue itself has been regularly used for TV, Film and Magazine shoots. With its Retro look and feel, not changed in over half a century. It is like walking on to a 'Film Noir' Movie set from the Middle of the last century. The Club has been used  as the Backdrop and location for famous Movies, such has Guy Richies 'Lock Stock and two Burning Barrels'.

How to get to the spot
116 Cheshire St, London E2 6EG, UK
GPS: 51.5242118835449, -0.065310001373291
go to map
Real
In movie