The Way We Were was filmed in United States of America.
Locations
The Plaza Hotel
Grand Army Plaza, New York, NY 10019, Verenigde Staten
Scene where Katie and Hubbell meet by chance some years after their divorce.
Scene was shot The Plaza Hotel is a luxury hotel and condominium apartment building. This scene was shot at the end of November 1972.

On the map

Timing: None
GPS: 40.7642211914063, -73.9738540649414
Real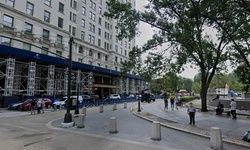 In movie